Expert Group -Those who Support Children Exposed to Intimate Partner Violence
Expert Group - Those who Support Children Exposed to Intimate Partner Violence
Alberta           
Carolyn Woodroffe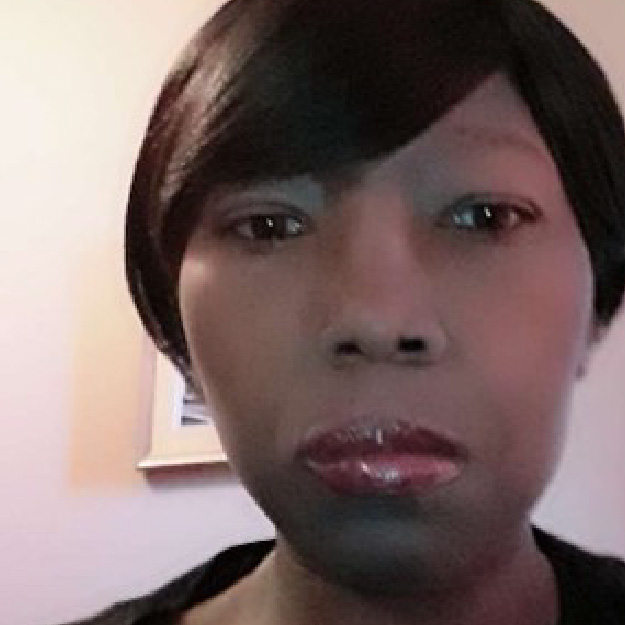 Carolyn Woodroffe was born on the beautiful Island of Barbados where she lived for 7 years before immigrating to Canada in 1982.  She is one of three siblings, she is an auntie of six beautiful humans and a great auntie of one little angle.  She attended The University of Calgary studying Sociology with her focus being Social Psychology.   
She has worked with the Awo Taan Healing Lodge Society since September 2000 she began her career there as a relief counsellor then became a full time counsellor before moving to her current position as shelter manager.  In this very important work Carolyn realized the importance of being an ally of understanding and respecting Indigenous Cultural and Traditional practices she has a great deal of respect for the Elders and knowledge holders that continue to guide and teach.  She has been at the forefront supporting issues such as MMIW2S+, violence against women and children, issues of racism both blatant and subtle.  She has a calm quiet but strong voice. 
 ---------------- 
Carolyn Woodroffe a vu le jour sur la magnifique île de la Barbade, où elle a vécu pendant sept ans avant d'immigrer au Canada en 1982.  Elle a deux frères et sœurs, est la tante de six merveilleux humains et la grand-tante d'un petit ange.  Elle a étudié la sociologie à l'Université de Calgary avec un intérêt marqué pour la psychologie sociale.   
Elle travaille au sein de l'Awo Taan Healing Lodge Society depuis septembre 2000; elle a amorcé sa carrière là-bas à titre de conseillère suppléante, puis est devenue conseillère à temps complet avant d'occuper son poste actuel de gestionnaire de refuge.  C'est dans le cadre de ce travail très important que Carolyn a réalisé l'importance d'être une alliée dans la compréhension et le respect des pratiques culturelles et traditionnelles autochtones; elle a un très grand respect pour les aînés et les détenteurs de savoir qui continuent de guider et d'éduquer les autres.  Elle a été au-devant de la scène, défendant des enjeux tels que les MMIW2S+, la violence perpétrée contre les femmes et les enfants, les questions liées au racisme à la fois flagrant et subtil.  Elle a une voix calme, douce et forte à la fois. 
Stephanie Robson MSW, RSW, CPT/ M.S.S., TSA, FPC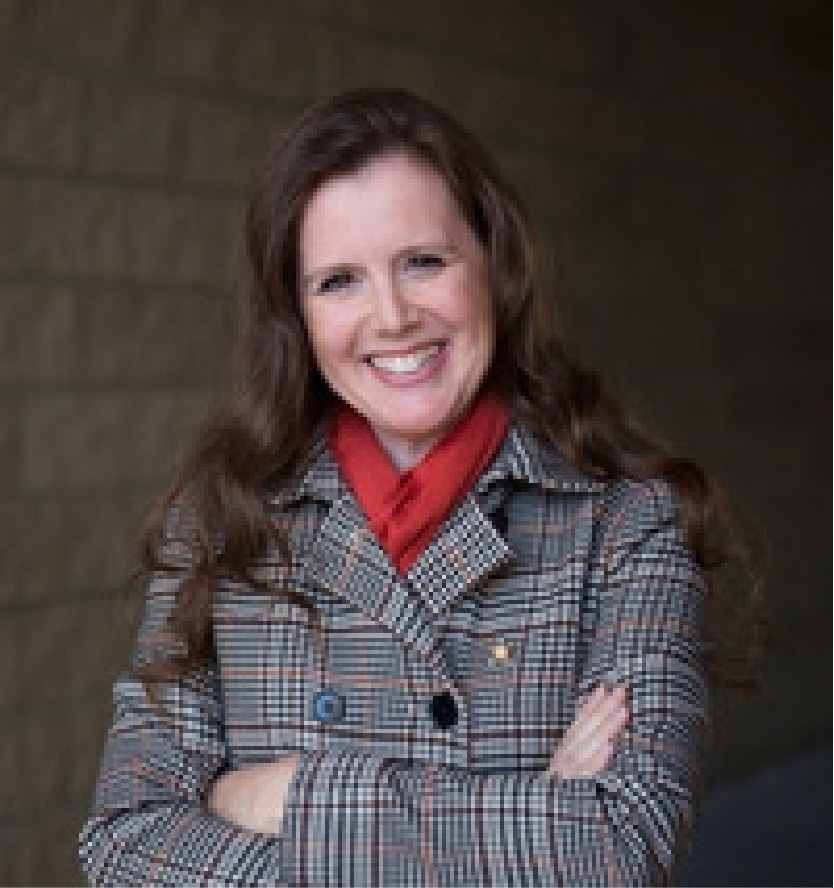 Stephanie has a Masters Degree in Social Work with a Clinical Specialization from The University of Calgary, as well as additional designations as a Certified Play Therapist and a Certified Equine Assisted Learning Facilitator.
Throughout her 22 year career, Stephanie has worked in the field of family violence with a number of first and second stage women's shelters. Stephanie currently splits her work week between a second stage shelter, Sonshine Community Services and her private practice, Dragonfly Therapeutics of Calgary Inc. Her work at Sonshine Community Services includes heading up the Play Therapy Program as well as developing an Equine Assisted Learning and Therapy Program.
Five years ago, Stephanie started her own private practice, specializing in trauma and mental health. Stephanie works with individuals of all ages, abilities and backgrounds, including providing therapeutic supports to individuals and families connected with Health Canada, this includes military, veterans and RCMP family members. Stephanie incorporates Play Therapy, Equine Assisted Learning and Therapy into her private practice and is looking to expand into Equine Partnered Play Therapy in 2021.
 ---------------- 
Stéphanie détient une maîtrise en travail social avec une spécialisation clinique de l'Université de Calgary, ainsi que des désignations additionnelles de thérapeute par le jeu autorisée et d'intervenante en hippothérapie autorisée.
Au cours de ses 22 années de carrière, Stephanie a travaillé dans le domaine de la violence familiale avec plusieurs maisons d'hébergement pour femmes de première et de deuxième étape. Stephanie partage actuellement sa semaine de travail entre une maison d'hébergement de deuxième étape, Sonshine Community Services, et sa pratique privée, Dragonfly Therapeutics of Calgary Inc. Son travail pour Sonshine Community Services inclut la direction du programme de thérapie par le jeu ainsi que le développement d'un programme d'hippothérapie et de thérapie équine.
Il y a cinq ans, Stephanie a lancé sa propre pratique privée, se spécialisant dans les traumatismes et la santé mentale. Stephanie travaille avec des personnes de tout âge, avec différentes aptitudes et issues de différents contextes : elle offre du soutien thérapeutique aux personnes et aux familles liées à Santé Canada, incluant les militaires, vétérans et membres de la famille des agents de la GRC. Stephanie intègre la thérapie par le jeu, l'hippothérapie et la thérapie équine à sa pratique privée et vise à élargir le tout à la thérapie par le jeu avec cheval.
British Columbia/ Colombie-Britannique       
Michele Jones    
Michele Jones, currently in the position of PEACE and Rainbows facilitator with Carrier Sekani Family Services. My ancestry is British and Metis (French and Algonquin).
I have worked for CSFS since 2011 and the last 5 years with the Urban Family Preservation Team. Prior to working with CSFS I worked in the Surrey School District as an Aboriginal Child/Youth Care Worker. I am currently in the process of completing my BSW and plan to further my education with a masters in counselling.
As a child of divorce and domestic violence, and single parent myself; I have developed a passion for being with people and encouraging them to be the best they can and want be. I love to share and learn from those around me and I am passionate about advocacy and working with children, youth, and their families.  
Social work can be heartbreaking and rewarding and I can think of nothing else that I would want to do at this point in my life.
 ---------------- 
Michele Jones occupe actuellement le poste d'animatrice PEACE et Rainbows au sein de Carrier Sekani Family Services (CSFS). Mes ancêtres sont britanniques et métis (français et algonquins).
Je travaille pour CSFS depuis 2011 et au sein de l'équipe Urban Family Preservation depuis les cinq dernières années. Avant de travailler au sein de CSFS, j'ai travaillé dans la circonscription scolaire de Surrey à titre de travailleuse des services aux enfants/jeunes autochtones. Je suis maintenant sur le point de terminer mon baccalauréat en travail social et je planifie de poursuivre ma formation avec une maîtrise en counseling.
En tant qu'enfant du divorce et ayant vécu de la violence conjugale, et étant moi-même une mère monoparentale, j'ai su développer une passion pour les gens et une volonté à les voir réaliser leur plein potentiel. J'aime partager avec les personnes autour de moi, et apprendre de celles-ci; je me passionne pour la défense des intérêts des enfants et le travail avec ces derniers et leur famille.   
Le travail social peut être à la fois déchirant et enrichissant; je ne me verrais pas faire quoi que ce soit d'autre à ce stade-ci de ma vie.
Tracy Myers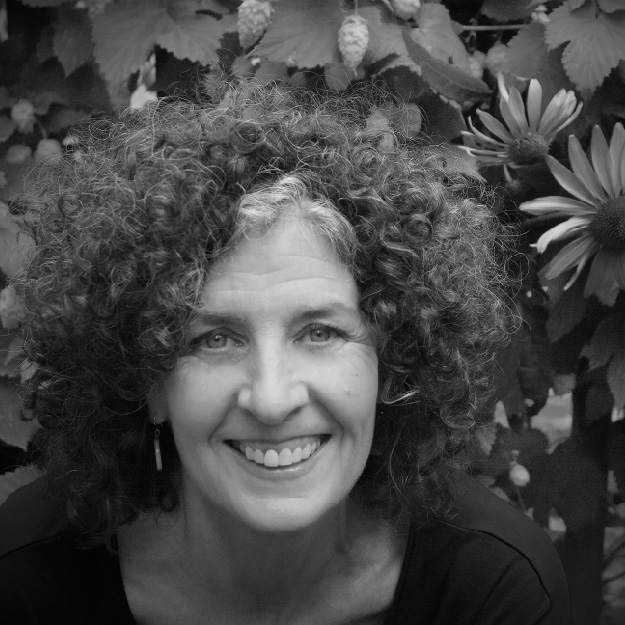 For over 20 years, Tracy Myers (she/her) has lived on the unceded, traditional territory of the Snuneymuxw Nation where she advocates and works for women, children & youth who have experienced violence in their families.  More recently, she began facilitating groups with fathers who use violence in their intimate relationships and finds this work to be deeply rewarding as well. As the provincial trainer for the BC Society of Transition Houses, she brings her intersectional feminist lens, her passion for justice, and Response-Based ideas to her support of children's counsellors across the province. Tracy recently opened a private practice where she offers her services to families on a sliding scale.   
 ---------------- 
Depuis plus de 20 ans, Tracy Myers (elle) vit sur le territoire traditionnel non cédé de la bande Snuneymuxw First Nation, où elle défend les intérêts des femmes, des enfants et des jeunes qui ont vécu de la violence au sein de leur famille et travaille avec ces derniers.  Plus récemment, elle a commencé à animer des groupes avec des pères qui ont usé de violence dans leurs relations intimes; elle trouve ce travail tout aussi enrichissant que le premier. À titre de formatrice provinciale pour la BC Society of Transition Houses, elle combine son approche féministe intersectorielle, sa passion pour la justice et ses idées interventionnistes à son travail de soutien des conseillers pour enfants d'un bout à l'autre de la province. Tracy a récemment ouvert une pratique privée au sein de laquelle elle offre ses services aux familles selon une échelle mobile.   
One additional representative/ Un représentant additionnel
Manitoba     
Lisa Lanyon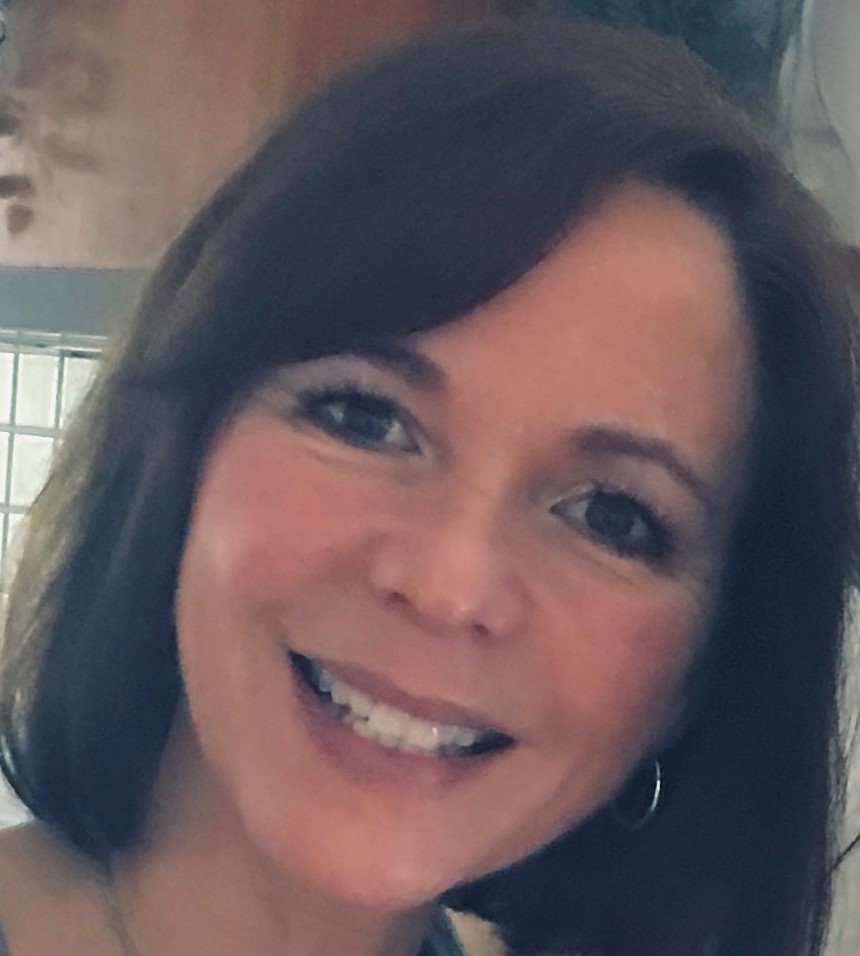 Lisa began her career as an ECE in family violence prevention sector (Osborne House, 1992). In time, Lisa transitioned to children's counselling services (parents, groups, individual counselling), and including family services and supports. After more than 15 years in family violence sector, Lisa gained further experience as a women's counsellor and member of the leadership team (Willow Place). Currently, Lisa is a clinical supervisor at Willow Place where she oversees the children's and outreach areas, as well as trauma-informed and other counselling expertise. Lisa is a Registered Social Worker and Early Childhood Educator and certified Trauma-Informed Triple P Parenting program. 
 ---------------- 
Lisa a commencé sa carrière en tant qu'éducatrice de la petite enfance dans le secteur de la prévention de la violence familiale (Osborne House, 1992). Au fil du temps, Lisa est passée aux services de counseling aux enfants (parents, groupes, counseling individuel), incluant les services et les mesures de soutien aux familles. Après plus de 15 ans dans le secteur de la violence familiale, Lisa a acquis une plus grande expérience à titre de conseillère pour les femmes et de membre de l'équipe de direction (Willow Place). Actuellement, Lisa est chargée de formation clinique pour Willow Place, où elle supervise les secteurs liés aux enfants et à l'approche, ainsi que l'expertise de counseling tenant compte des traumatismes et autre. Lisa est une travailleuse sociale autorisée et éducatrice de la petite enfance et animatrice certifiée pour le programme de parentalité positive tenant compte des traumatismes (Trauma-Informed Triple P Parenting). 
New Brunswick/ Nouveau-Brunswick         
Katina Feggos, MEd, RSW, CMP (Prosci), Clinical Case Manager/
M.Ed., TSA, CMP (Prosci), travailleuse en gestion de cas clinique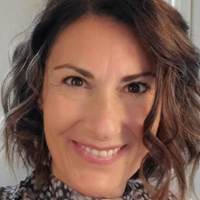 Family Plus Saint John's Clinical Manager, Katina Feggos is responsible for the clinical case supervision in the Saint John office and consults when necessary with EAP affiliate managers and/or therapists. Katina has over 15 years' experience in clinical therapy and holds degrees in both a masters of education in counselling as well as a bachelor of social work. Katina is highly regarded within the professional community and recognized in her work with children and survivors of sexual abuse.
 ---------------- 
Gestionnaire de la clinique Family Plus de Saint John, Katina Feggos est responsable de la supervision de cas clinique au bureau de Saint John; elle consulte les gestionnaires et/ou thérapeutes de PAE affiliés, lorsque cela est nécessaire. Katina possède plus de 15 années d'expérience en thérapie clinique et détient à la fois une maîtrise en éducation en counseling et un baccalauréat en travail social. Katina est tenue en haute estime au sein de la communauté professionnelle et est reconnue pour son travail avec les enfants et les survivantes d'agressions sexuelles.
Newfoundland and Labrador/ Terre-Neuve-et-Labrador    
One representative/ Un représentant
Northwest Territories/ Territoires du Nord-Ouest    
No representative at this time/ Aucun représentant à l'heure actuelle
Nova Scotia/ Nouvelle-Écosse    
Linda Lapierre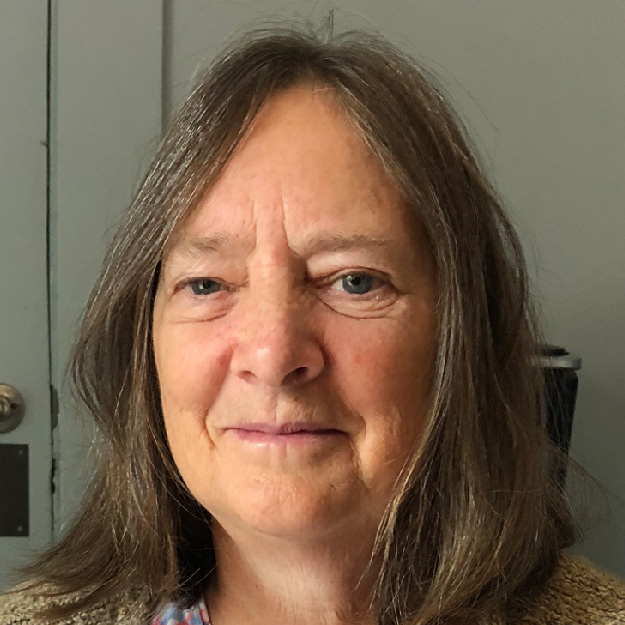 Hi, my name is Linda Lapierre, I am the Children's Outreach Worker at Chrysalis House. I have been with our association for 32 years. Chrysalis House is located in Kentville and serves the Annapolis Valley in Nova Scotia. We offer shelter and outreach services to women and children affected by violence against women. My initial background is Recreation, and I added counselling certificates and other diverse courses, workshops, conferences, training, readings, and learning from the work I do. My role is to offer supportive programs and services to families. It ranges from safety planning, advocacy, assisting in developing positive parent-child and sibling relationships, recreational and educational programs for children and families.  When I am not working I enjoy being in nature or reading a good book. 
  ---------------- 
Bonjour, mon nom est Linda Lapierre. Je suis travailleuse d'approche pour les enfants à la Chrysalis House. Je travaille pour notre association depuis 32 ans. La Chrysalis House est située à Kentville et dessert Annapolis Valley en Nouvelle-Écosse. Nous offrons des services d'hébergement et d'approche aux femmes et aux enfants touchés par la violence perpétrée contre les femmes. Ma formation initiale est en récréation, formation à laquelle j'ai ajouté des certificats en counseling et divers autres cours, ateliers, conférences, formations, séminaires, et apprentissages dans le cadre de mon travail. Mon rôle est d'offrir des programmes et des services de soutien aux familles.  On parle ici de planification de la sécurité, de représentation, d'aide au développement de relations parent-enfant et entre frères et sœurs positives et de programmes récréatifs et éducatifs pour les enfants et leur famille.   Lorsque je ne travaille pas, j'aime être dans la nature ou lire un bon livre. 
Stephanie Duggan     
I am supportively employed by Tearmann Society for Abused Women as a Child/Youth Counselor and have been for approximately 33 years. Through my career and work at Tearmann House, I was mentored by many people in our Community. I feel very valued by our Board of Directors, Executive Director, staff team, volunteers, community partners and clients. I am part of an excellent team who support one another during challenging times whether it is work or personal related. It has been my life work supporting families and youth who have experienced trauma as a result of witnessing and/ or experiencing, domestic, family, dating and sexualized violence (Gender Based Violence). 
Over the years, I have enjoyed creating partnerships with community agencies and organizations and found this to be a crucial piece in providing safety and additional resources for clients accessing our services. I offer a specialized program with women, children and youth exposed to domestic violence. My role in the shelter includes weekly "Mom's Parenting Group," and supportive client centered programming for children and youth.  I also provide a Follow-Up Program & Community Outreach Program, which supports clients leaving Tearmann House and individuals within our community, schools who are requesting or accessing services.  
I feel my grassroots experience while working at Tearmann has been an integral part of my client centered approach. I have been fortunate to update my skills having been provided with many training courses, workshops and experiences. Most of all, my work is informed by the women and children I am fortunate to work with.  Empowering and supporting clients' decisions during their healing journey has been my inspiration. I have learned the importance of self-care to insure I am able to offer a trauma informed response to clients as the field of gender based violence, while rewarding, can be very challenging.  
 ---------------- 
Je suis à l'emploi de la Tearmann Society for Abused Women à titre de conseillère pour les enfants/jeunes; je le suis depuis approximativement 33 ans. Dans le cadre de ma carrière et de mon travail à la Tearmann House, j'ai été encadrée par plusieurs membres de notre communauté.  Je sens que j'ai de l'importance pour notre conseil d'administration, notre directeur général, notre équipe du personnel, nos bénévoles, nos partenaires communautaires et nos clients. Je fais partie d'une excellente équipe de collègues qui se soutiennent les uns les autres lors des moments difficiles, que ce soit en lien avec le travail ou la vie personnelle. Mon travail consiste à soutenir les familles et les jeunes qui ont vécu des traumatismes après avoir été témoins et/ou avoir vécu de la violence conjugale, familiale, lors des fréquentations et de nature sexuelle (violence fondée sur le sexe). 
Au fil des années, j'ai aimé créer des partenariats avec des agences et des organisations communautaires; j'ai pu déterminer que ces alliances sont un élément crucial permettant d'offrir de la sécurité et des ressources additionnelles aux clients faisant appel à nos services. J'offre un programme spécialisé pour les femmes, les enfants et les jeunes exposés à la violence conjugale. Mon rôle au sein de la maison d'hébergement inclut d'offrir un « groupe de parentalité pour les mères » et des programmes de soutien centrés sur le client pour les enfants et les jeunes.  J'offre également un programme de suivi et un programme d'approche communautaire, qui soutiennent les clients quittant la Tearmann House et les personnes au sein de notre communauté et de nos écoles qui demandent à avoir accès à nos services ou qui y accèdent.  
Je considère que mon expérience communautaire découlant de mon travail à la Tearmann House a joué un rôle important quant à mon approche centrée sur le client. J'ai eu la chance de pouvoir parfaire mes compétences grâce à plusieurs cours de formation, ateliers et expériences. Par-dessus tout, mon travail est nourri par les femmes et les enfants avec lesquels j'ai la chance de travailler.  Mettre de l'avant et soutenir les décisions des clients au cours de leur parcours de guérison ont été une source d'inspiration pour moi. J'ai pris conscience de l'importance de l'autogestion de la santé pour m'assurer que je suis en mesure d'offrir une réponse tenant compte des traumatismes aux clients étant donné que le domaine de la violence fondée sur le sexe peut être à la fois enrichissant et très exigeant.  
Nunavut     
No representative at this time/ Aucun représentant à l'heure actuelle
Ontario     
Lisa Tomlinson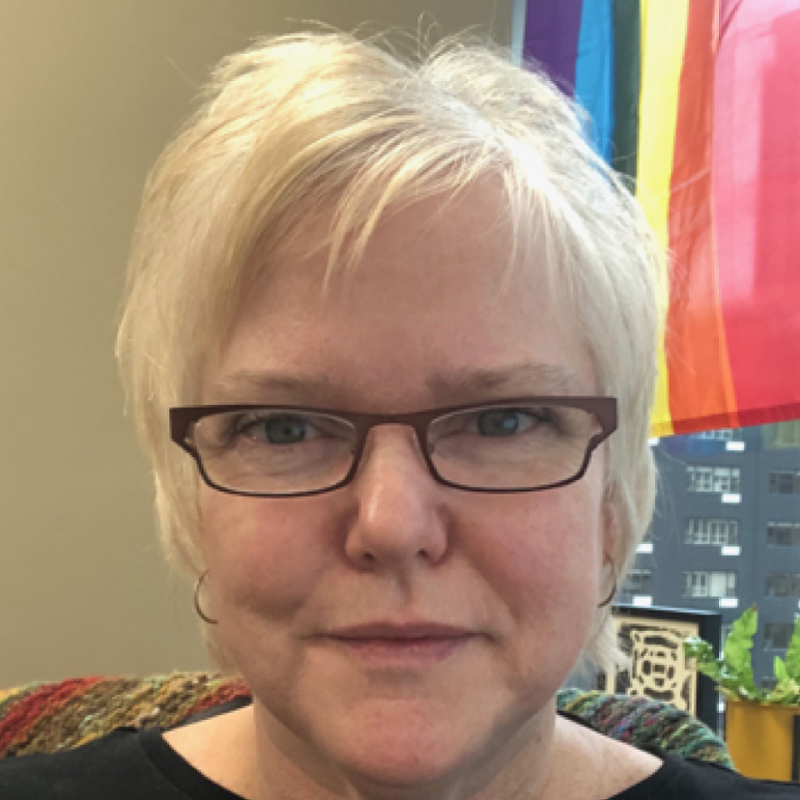 Lisa Tomlinson is the Director of Service for the Children's Aid Society of Toronto (CAST).  She has worked with CAST for over 20 years where she worked to develop best practices in the area of domestic violence.  This has included the development of specialized domestic violence teams and partnerships with the violence against women sector.  Lisa has worked to bring the Caring Dads program to the organization given the important role fathers have in the lives of children and youth.  Lisa is an MSW graduate from the University of Toronto.  She is currently a sessional trainer at the Ontario Association of Children's Aid Societies for the curriculums, Where Woman Abuse and Child Safety Intersect:  Best Practice Interventions for Keeping Children and Women Safe and Equity in Child Welfare.
  ---------------- 
Lisa Tomlinson est la directrice de service pour la Children's Aid Society of Toronto (CAST).  Elle travaille pour la CAST depuis plus de 20 ans à développer des pratiques exemplaires dans le domaine de la violence conjugale.  Ceci comprend la mise sur pied d'équipes spécialisées en violence conjugale et des partenariats avec le secteur de la violence perpétrée contre les femmes.  Lisa a travaillé afin de mettre en œuvre le programme Caring Dads au sein de l'organisation étant donné le rôle important que jouent les pères dans les vies des enfants et des jeunes.  Lisa détient une maîtrise en travail social de l'Université de Toronto.  Elle est actuellement formatrice à l'Association ontarienne des sociétés de l'aide à l'enfance pour le curriculum « Where Woman Abuse and Child Safety Intersect:  Best Practice Interventions for Keeping Children and Women Safe and Equity in Child Welfare ».
Prince Edward Island/ Île-du-Prince-Édouard    
Michelle Buttery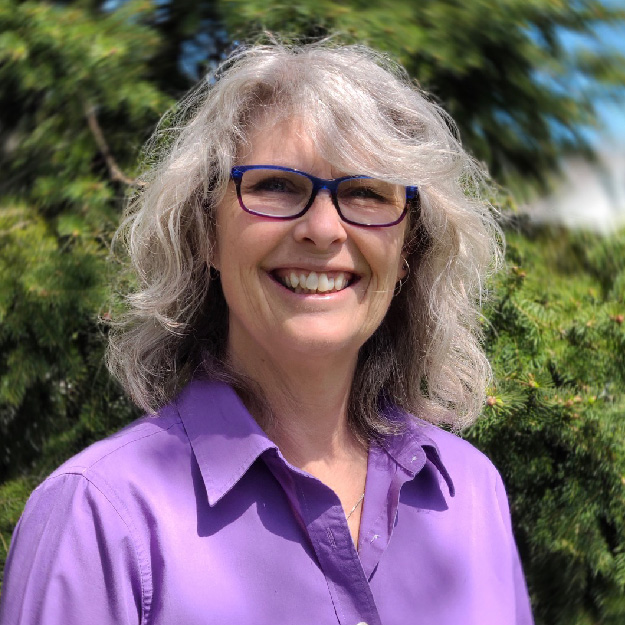 Michelle Buttery is the Child & Youth Outreach Coordinator with PEI Family Violence Prevention Services (PEI FVPS) in Prince Edward Island.  Michelle has been based out of Anderson House Women's Shelter for the past 18 years, supporting and advocating for young adult women, mothers and their children who are fleeing violence in their lives.  With over two decades of experience as a Youth Worker, beginning back in her native England, Michelle has recently spent a year as a Learning Manager at Holland College, teaching in the field of Child & Youth Work.  Upon returning to her position with PEI FVPS, Michelle continues the important role of support, advocacy and community education.  She has co-written and facilitated a Healthy Relationships Program for grades 7 to 9 in schools across the province in the hopes of reaching and educating young people before intimate partner violence becomes prevalent in their lives. Michelle lives in Charlottetown with her partner, their chocolate lab and two rather spoiled cats. 
   ---------------- 
Michelle Buttery est coordonnatrice des services d'approche pour les enfants et les jeunes au sein de PEI Family Violence Prevention Services (PEI FVPS) de l'Île-du-Prince-Édouard.  Michelle travaille à la maison d'hébergement pour femmes Anderson House depuis maintenant 18 ans; elle y soutient les jeunes femmes adultes, les mères et leurs enfants qui fuient la violence dans leurs vies et tâche de défendre leurs intérêts.   Avec plus de deux décennies d'expérience à titre de travailleuse des services à la jeunesse débutant dans son Angleterre natale, Michelle a récemment passé une année au poste de gestionnaire affectée à la formation du Holland College, où elle enseigne dans le domaine du travail auprès des enfants et des jeunes.  À son retour en poste avec PEI FVPS, Michelle poursuit son important rôle de soutien, de défense des intérêts et d'éducation communautaire.  Elle a coécrit et dirigé un programme de relations saines pour les élèves de niveau 7 à 9 des écoles de partout dans la province dans l'espoir d'atteindre et d'éduquer les jeunes avant que la violence entre partenaires intimes soit encore plus répandue dans leur vie. Michelle vit à Charlottetown avec son partenaire, leur labrador brun et deux chats très gâtés. 
Quebec/ Québec    
Melanie Valente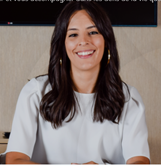 I graduated with a degree in Psychology from the Universite de Quebec a Montreal (UQAM) in 2008. I then found a position as a worker at La Maison L'Esther, a shelter for women and children who are victims of domestic violence. Itis with pride that I can say that I have been working there for the past twelve years.  
I was a mother-child worker for 8 years and now I work with both women and children. S a domestic violence educator I have introduced the   "Let's Connect on Power Relations" program, an anti-rape program in primary schools where I trained teachers, parents, students and staff to recognize forms of violence and how to intervene. I have presented the VIRAJ/PASSJ programs in several secondary schools. I have participated in two consultations: the Conjugale Violence Consultation Table(TCLCF) and the Consultation Table in Domestic Violence and Sexual Assault  (TCVCASL). In addition, I had the opportunity to participate in the development of the Sexuality Education program for secondary school students in Laval. 
Most recently, I participated in a project in consultation with several community organizations in Laval, including the Laval Community Police. This project is called PREVEN-QUETE and has benefited from good publicity within the city and won the Intersection Award of Excellence. 
Finally, I continue to be passionately involved in the feminist community in order to continue to help all women and their children regain power over their lives. 
  ---------------- 
J'ai obtenu mon Baccalauréat en Psychologie de l'Université du Québec À Montréal (UQAM) en 2008.  J'ai ensuite trouvé un poste comme intervenante à La Maison L'Esther, une maison d'aide et d'hébergement pour les femmes et enfants victimes de violence conjugale. C'est avec fierté que je peux dire que j'y travaille depuis lors, c'est-à-dire, ces douze dernières années.  
J'ai occupé le poste d'intervenante mère-enfant pendant 8 ans et maintenant j'interviens tant auprès des femmes que les enfants. J'ai eu plusieurs opportunités dans le cadre de mon emploi de faire des sensibilisations et de l'éducation à la violence conjugale. J'ai eu la chance d'instaurer le programme « Branchons-nous sur les rapports de force », programme contre la violence dans les écoles primaires. À travers ce programme, j'ai pu former les enseignants, les parents, tous les élèves ainsi que le personnel qui circule à l'intérieur des murs de l'école à reconnaître les formes de violence et comment intervenir. Je me suis aussi rendue dans plusieurs écoles secondaires pour faire de la prévention dans les relations amoureuses au travers les programmes VIRAJ/PASSJ. J'ai également eu à participer et faire des sensibilisations sur deux tables de concertation, soit la Table de Concertation en Violence Conjugale (TCLCF) et la Table de Concertation en Violence Conjugale et Agressions à caractère Sexuel (TCVCASL). De plus, j'ai eu la chance de participer à l'élaboration  du programme d'Éducation à la Sexualité pour les secondaires IV de Laval.  
Tout récemment, j'ai eu l'opportunité de participer à  un projet en concertation avec plusieurs organismes communautaires de Laval, dont la police communautaire de Laval. Ce projet se nomme PREVEN-QUETE et a bénéficié d'une belle publicité au sein de la ville et a remporté le prix d'excellence Intersection.  
Pour finir, je continue avec ferveur à m'impliquer dans le milieu féministe afin de continuer à aider toutes les femmes ainsi que leurs enfants à reprendre du pouvoir sur leur vie.  
Yennelys Alcedo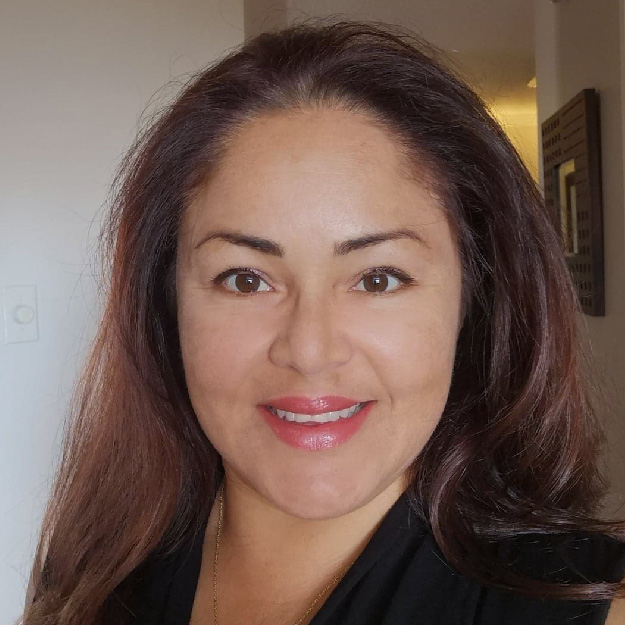 Yennelys Alcedo, is an expert domestic violence trainer and counsellor focussing on knowledge transfer and support for IPV practice environments. She offers a global expertise developed on her work in the intervention environment. In 2015, she became a trainer for the Group of Shelters for Women Victims of Domestic Violence. She is recognized for her expertise in mother-child intervention, domestic violence risk assessment (prevention of femicide, infanticide and suicide) and feminist and intersectional analysis of domestic violence.  For 20 years Yennelys worked at the shelter House for Immigrant Women as a youth worker and manager of the Mother-Child Program (The Public Health Agency of Canada's Community Action Program for Children). Responsible for services for mothers and children, financial management and human resources, she ensured the sustainability of the program. In 2014, Yennelys was awarded a Certificate of Recognition "A Tribute to Social Innovations" from Laval University for her contribution to the success of the "Implementation Guide to a Concerted Practice in Domestic Violence and Abuse - Acting Together for the Welfare of Children". She was also a member of the project coordination committee (2006-2013).   
   ---------------- 
Yennelys Alcedo, est formatrice et conseillère experte en violence conjugale (V.C.). Le transfert de connaissances et le soutien aux milieux de pratique en V.C. sont ses priorités professionnelles. Elle offre une expertise globale conçue sur le terrain et le milieu d'intervention. En 2015, elle devienne formatrice pour le Regroupement de maisons d'hébergement pour femmes victimes de violence conjugale. Elle est reconnue pour son expertise en intervention mères-enfants, en évaluation du risque en violence conjugale (prévention de féminicides, d'infanticide et suicide) ainsi qu'en analyse féministe et intersectionnelle de la violence conjugale. Pendant 20 ans Yennelys a travaillé à la Maison pour femmes immigrantes comme intervenante jeunesse et gestionnaire du programme mères-enfants (Programme d'action communautaire pour les enfants de l'Agence de Santé Publique du Canada). Responsable des services destinés aux mères et enfants, de la gestion financière et des ressources humaines, elle assura la pérennité du programme. En 2014, Yennelys Alcedo a obtenu un certificat de reconnaissance « Hommage aux innovations sociales » de l'Université Laval pour sa contribution au succès du « Guide d'implantation pour une pratique concertée en violence conjugale et maltraitance - Agir ensemble pour le bien-être des enfants » elle était également membre du comité de coordination du projet (2006-2013).  
Saskatchewan     
Allyson Fisher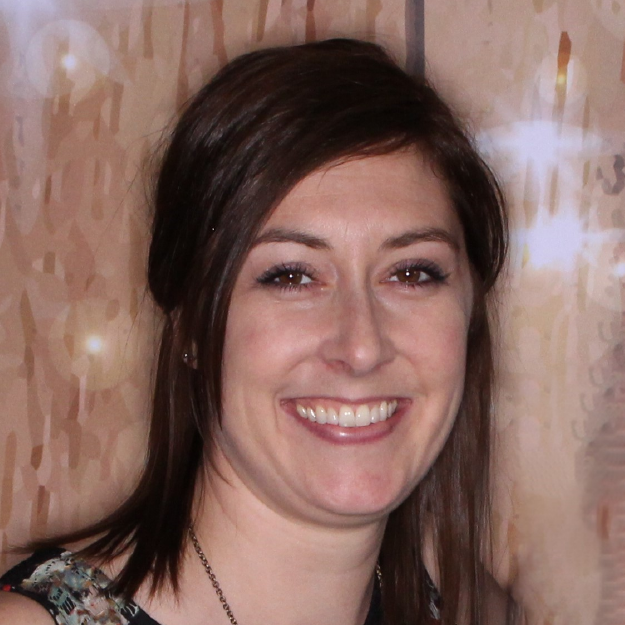 For nearly a decade, Allyson Fisher has been seeking to make a difference in the lives of children, adolescents, parents, and families affected by violence. She is the sole Coordinator and Counsellor of the Children Exposed to Violence Program at Envision Counselling & Support Centre, a non-profit agency serving Southeast Saskatchewan. With special attention to the effects of intimate partner violence on families, child development needs, and parenting practices, Allyson provides a trauma-informed, strength-based, and creative approach to her counselling work. "Every child, every parent, every family, every home has a story to tell. And each story is layered with complexities. It is my purpose to hold and honour their stories, guide them through these layers, and support them to live happy healthy lives." After receiving her BA in Psychology, Allyson gained extensive training in Early Childhood Education and Play Therapy and completed a Masters-level Diploma in Art Therapy. Allyson is eager to bring her passion and experience to this project in order to continue supporting and advocating for children, youth and adults affected by violence. 
  ----------------  
Pendant près d'une décennie, Allyson Fisher a cherché à faire une différence dans les vies des enfants, adolescents, parents et familles touchés par la violence. Elle est l'unique coordonnatrice et conseillère du programme Children Exposed to Violence du Envision Counselling & Support Centre, une organisation sans but lucratif desservant le sud-est de la Saskatchewan. Avec une attention particulière portée aux effets de la violence entre partenaires intimes sur les familles, les besoins en matière de développement des enfants et les pratiques en matière de parentalité, Allyson propose une approche tenant compte des traumatismes, axée sur les forces et créative dans le cadre de son travail de conseillère. « Chaque enfant, chaque parent, chaque famille, chaque foyer a une histoire à raconter. Et chaque histoire comporte son lot d'éléments complexes. C'est mon devoir de retenir et d'honorer leurs histoires, de les guider au cœur de toutes ces complexités et de les soutenir afin qu'ils puissent vivre des vies heureuses et saines. » Après avoir reçu son baccalauréat en psychologie, Allyson a poursuivi sa formation en éducation à la petite enfance et thérapie par le jeu et a obtenu une maîtrise en art-thérapie. Allyson est enthousiaste à l'idée de mettre à profit sa passion et son expérience dans ce projet afin de pouvoir continuer de soutenir les enfants, les jeunes et les adultes touchés par la violence et défendre leurs droits. 
JoAnna Woode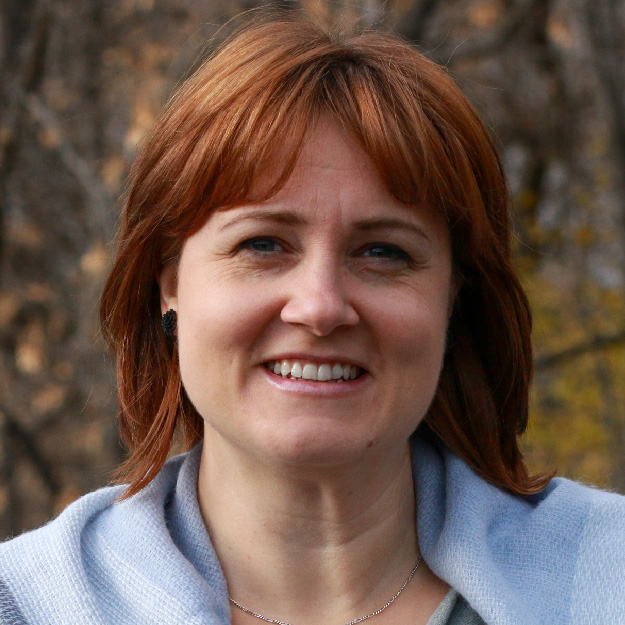 My name is JoAnna Woode. I am not your typical Canadian prairie girl… I originally was born and raised in Japan. I also am not Japanese… I was born into a missionary family of 9 kids. I also am not a typical American as I have never really lived in the US. I came to Canada at 18 to figure out who I was and to get a higher education… and following getting my degree in Counselling, I met and married my Canadian husband. I now live in Moose Jaw Saskatchewan where I have set down my roots. Twelve years ago, I stepped into my current role as the Children's Counsellor for the Moose Jaw Women's Transition House, and I have been working with kids and their parent(s)/caregivers ever since. I feel so blessed to be able to love on kids and to help to make their worlds a little bit better after experiencing violence in their young lives. 
   ---------------- 
Mon nom est JoAnna Woode. Je ne suis pas une fille des Prairies canadiennes typique... Je suis née et j'ai grandi au Japon. Mais je ne suis pas non plus Japonaise... Je suis issue d'une famille missionnaire de neuf enfants. Je ne suis pas non plus une Américaine typique, puisque je n'ai jamais vécu aux États-Unis. Je suis arrivée au Canada à 18 ans pour tenter de découvrir qui j'étais et poursuivre des études supérieures... Après avoir obtenu mon diplôme en counseling, j'ai rencontré puis épousé mon mari canadien. Je vis maintenant à Moose Jaw, en Saskatchewan, où je me suis enracinée. Il y a de cela douze ans, j'ai intégré mon rôle actuel de conseillère pour enfants pour la Moose Jaw Women's Transition House; je travaille avec des enfants et leurs parents/gardiens depuis ce jour. Je me considère privilégiée de pouvoir aimer les enfants et les aider à rendre leur monde un peu plus lumineux après avoir vécu de la violence à un si jeune âge. 
Yukon     
One representative/ Un représentant