Welcome to LearningToEndAbuse.ca
Holiday Closure
Please note that we are closed for the holidays from December 21-January 2, returning to regular office hours on January 3rd.
Wishing everyone a safe and happy holiday!
---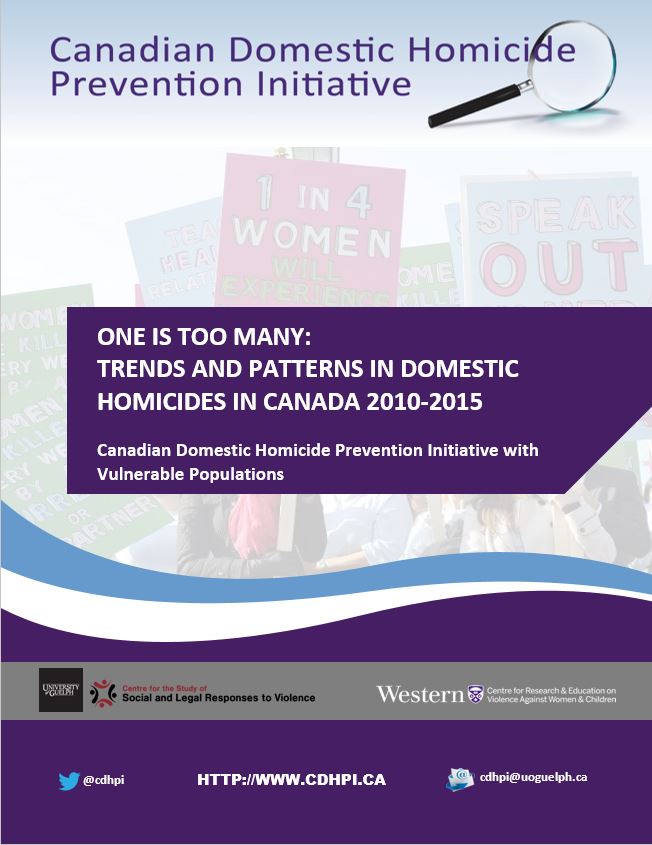 This new report from the The Canadian Domestic Homicide Prevention Initiative (CDHPI) documents the number of domestic homicides in Canada between 2010 and 2015 based on court and media reports and focuses on four vulnerable populations (Indigenous; rural, remote and northern; immigrant and refugee; children killed in the context of domestic violence) that appear to be at greater risk  of domestic homicide due to historical oppression and/or lack of resources because of isolation through factors such as geography, language, culture, age and poverty.
No front page content has been created yet.