Sexual Harassment in the Hospitality, Gaming, and Airline Sectors in Canada
Project information
This project examines workers' experiences of sexual harassment and violence, focusing on three sectors: hospitality, gaming, and airline service. As a collaboration between Western's Centre for Research & Education on Violence Against Women & Children and Unifor, our research asks:
What actions are taken to prevent and respond to sexual harassment and violence at work?
How can workers be supported?
What does the public need to know to do their part to prevent sexual harassment and violence?
Part of this project involves surveying and interviewing workers from the hospitality, gaming, and airline service sectors. Thank you to all those who participated in the research, providing their valuable insights and sharing their experiences.
The project research team is currently analyzing the data and a report will be released soon.
Researchers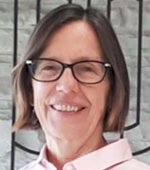 Barb MacQuarrie is the Community Director of the Centre for Research and Education on Violence against Women & Children in the Faculty of Education at the Western University. She develops and promotes evidence-based education and prevention initiatives involving both community-based and university-based partners. She has co-authored publications and produced videos and online trainings on gendered workplace violence and harassment, domestic violence risk assessment and management, sexual violence, violence in the lives of girls, and violence on college and university campuses. Barb is a recipient of the Order of Ontario, the province's highest official honour, recognizing individual excellence and achievement.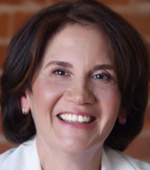 Adriana Berlingieri, PhD is an organizational consultant, researcher, and educator/facilitator. Dr. Berlingieri's professional and scholarly interests are centered on harassment and violence at work.  She has extensive professional experience in senior positions in the areas of learning and development within organizations in an array of sectors internationally. As an Academic Research Associate at the Centre for Research & Education on Violence Against Women & Children, at Western University, Dr. Berlingieri works with various multidisciplinary teams, union leaders and corporate representatives to conduct actionable research on workplace harassment and violence that shapes the development of prevention and intervention practices. She has presented her research at national and international conferences and has published in peer-reviewed journals.  Dr. Berlingieri teaches at the School of Administrative Studies, York University.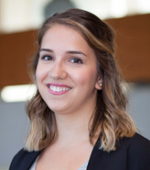 Jovana is a PhD candidate in the Health and Rehabilitation Sciences program at Western University. Her research focuses on family caregiving. Specifically, Jovana is interested in understanding how caregivers of persons living with stroke access and receive support from the people in their social networks and how the receipt and provision of social support influences the caregiving experience. She holds an MSc in Health and Rehabilitation Sciences and a BHSc in Health Sciences from Western University.