In solidarity with Iran
The Centre for Research & Education on Violence Against Women & Children stands with the women of Iran in their fight to exercise bodily autonomy and the upholding of their basic human rights. The Centre declares this support in the face of Islamophobia which pushes Muslim communities to the margins and ignores and invalidates the violence enacted against them. 
Nationwide protests in Iran continue, sparked by Jina Mahsa Amini's death in September, a 22-year-old woman who died in police custody after being detained for allegedly defying the country's strict dress code.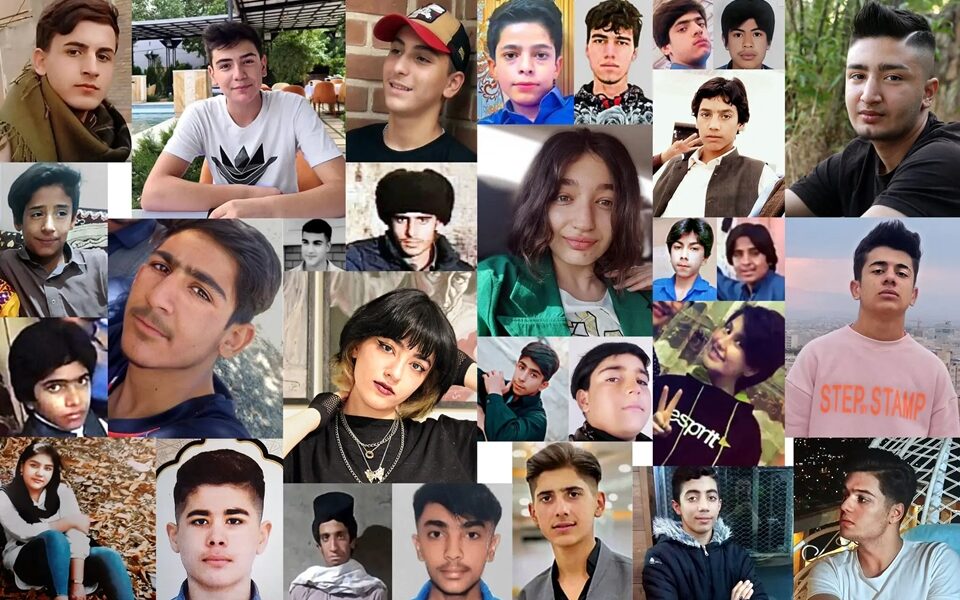 Photo from Amnesty International, via New York Times
Courageous women, men and students have led these demonstrations despite Iran's internet censorship and violent crackdowns on protestors by police. Iranian women are asserting their rights while Iranian men stand next to them to show their support.
Among the hundreds of protesters beaten and dozens killed are young women and men being murdered because they bravely and steadfastly stood for their freedoms. Rights groups like Amnesty International say Iranian forces have killed at least 23 youths in the past two months. 
With internet suppression in Iran, it's crucial that people worldwide share information and repost across social media to lift the voices of those protesting – their stories need to reach across borders.
Iranian citizens are demanding fundamental change, and we stand with Iranians in their home country and around the world protesting for their rights and freedoms.  
Zan, zendegi, azadi. Woman, life, freedom.